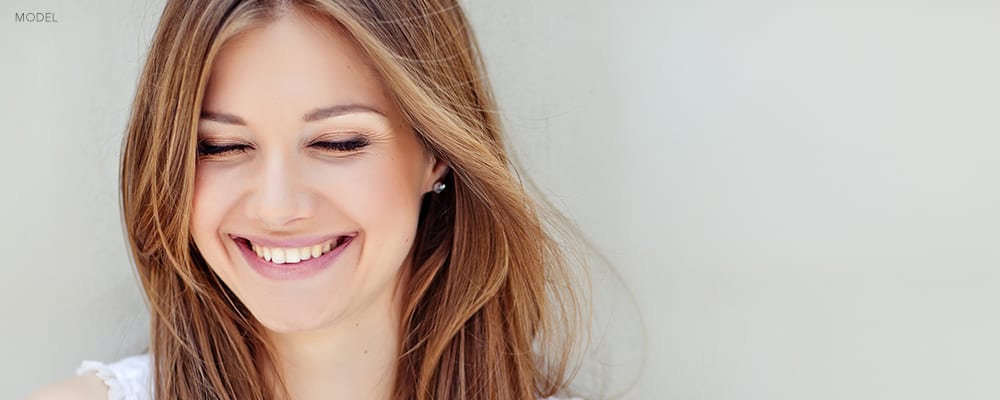 Botox Special Available For New Clients!
$10/unit, minimum of 30 units required
Click Here To See All Of Our Specials
Wrinkles and fine lines on your face are signs of a well-lived life, but they can also cause you to look years older than you really are. This is especially true when lines start forming around your eyes and forehead, which can create a grumpy or tired appearance.
If you live in the Ocala area and find yourself struggling with this issue, consider scheduling a consultation at Advanced Aesthetics Med Spa of Ocala. We can help you determine if Botox® is right for you. This is an extremely popular solution, often regarded as one of the most successful treatments for wrinkles and other signs of aging. Botox is an excellent way to acquire the self-confidence boost you've been craving.
What Is Botox?
Botox has become a household word, but have you ever stopped to consider what it actually means? The treatment itself is derived from a naturally toxic bacterium, but it's perfectly safe when administered properly by the specialists at Advanced Aesthetics. Our Botox comes in the form of an injectable solution that works to relax specifically targeted muscles in your body.
Botox works by blocking signals to these targeted muscles. This effectively paralyzes the muscles, causing them to soften up. Many of the wrinkles on your face are caused by tightened muscles, so this softening effect helps to smooth out the face and eliminate pesky signs of aging.
Why Would a Person Want Botox?
Botox isn't just for the rich and famous. This is a versatile procedure that can treat many different types of wrinkles and signs of aging. If you live in Ocala and suffer from any of the following, Botox may be right for you.
Of course, Botox does more than soften wrinkles. It can also lift your brows and soften up your neck and the lower parts of your face. Whether you're male or female, 20 years old or 60 years old, you can stand to benefit from Botox. During your initial consultation, we'll be able to help you determine what type of procedure will give you the results you desired.
Restore Your Youth and Beauty With Botox
Do small lines and wrinkles on your face make you look older than you feel, or than you actually are? When you receive Botox from the specialists at Advanced Aesthetics Med Spa, you will be amazed at how quickly the hands of time can be reversed! Call us today to learn more.
What Happens During a Botox Procedure?
You might be surprised at how quickly a Botox procedure can be accomplished. Most injections are over and done within about five minutes. First, you'll need to remove any makeup and clean your face with an antiseptic solution. Then one of our professionals will apply ice to your injection site, which will reduce discomfort when the Botox needle is first injected. With this level of preparation, you won't experience the pain of injection as anything worse than a pinprick.
Finally, Botox will be injected underneath your skin and into your muscles. We might ask you to make certain faces or expressions in order to better target your most problematic wrinkles. But as soon as we're done, you'll be able to return to your normal activities in Ocala with no downtime.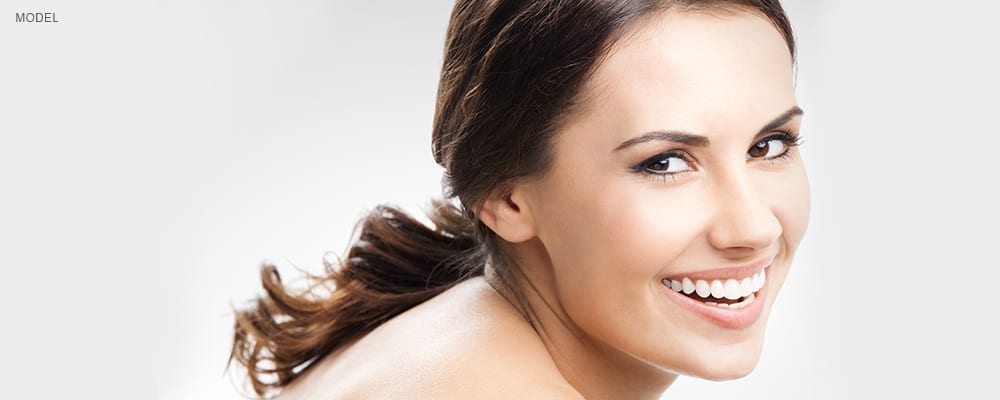 How Long Does Botox Last?
You'll be pleased to see the results of your Botox treatment in just a few days or weeks. This near-instant effectiveness of the treatment removes the stress of waiting to see whether the procedure has given you the look you've wanted.
However, the average Botox injection lasts for about three to four months. As the treatment begins to wear off, the paralysis of your muscles under your skin will begin to fade, and they'll gradually regain their function. This means that lines and wrinkles on your face may begin to reappear slowly over time.
To prevent a full return of wrinkles, we encourage you to schedule maintenance Botox treatments at Advanced Aesthetics in Ocala. This will extend the length of your results. You may even find that a single Botox treatment lasts longer after several repeated treatments.
Are There Any Side Effects for Botox?
Most people don't experience any side effects after Botox injections. If you do happen to encounter any, they're likely to be mild. Some of the most common side effects are bruising around the injection site or muscle weakness. Fortunately, these are minor and typically last only for a few days. If you are in good health, you can even consider taking blood-thinning medication in order to reduce the likelihood of bruising.
To limit the chances of more serious side effects and increase the potency of results, we recommend avoiding consuming alcohol or engaging in strenuous exercise for the first few days after treatment. You should also avoid any further cosmetic or medical procedures in the treatment site as long as the Botox injections are still active.
Get Botox in Ocala from Advanced Aesthetics
If you live in Ocala and are suffering from cumbersome age lines and unsightly wrinkles on your face, Botox offers a perfect, fast, and easy solution with minimal side effects. Results show up in just a few days and last for months, so you can rejoice in a potent boost of self-esteem.
Contact the team at Advanced Aesthetics today to set up a consultation and address those wrinkles!
Request A Consultation
Request Consultation (In Content Form)
Dysport®
If you are looking for an injectable treatment to dissipate the lines and wrinkles in your face without giving you a "frozen" expression, Dysport is designed just for you. It is made to only enhance volume in the treated areas, leaving untreated areas relaxed for a more natural look. After receiving Dysport, you can expect to see results at an even faster rate in comparison to other injectable options. Our professionals have the knowledge and experience to perform the recommended Dysport treatment for you depending on the wrinkles you'd like to treat.
With Dysport, you can target any lines or wrinkles in your face including:
Frown lines
Forehead lines
Crows feet
Bunny lines
And more!
To discover more about how Botox and Dysport can restore youth and beauty to your face, contact the specialists at Advanced Aesthetics Med Spa of Ocala at (352) 620-2566 to schedule your initial consultation.