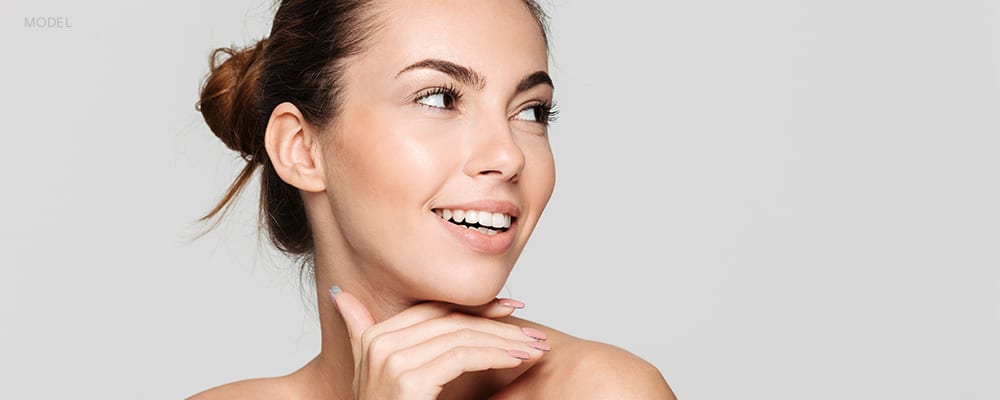 All facials are custom designed to meet your skin specific needs, using the Image Skincare line, performed by our Licensed Estheticians, with 37 years combined experience. All facials can be combined with Chemical Peels, Skin Infusion Treatments, Microneedling and Dermaplaning.
Dry, Rosacea – Vital C line – Hydration
Unbalanced/Sensitive – Ormedic line – Balancing Organically
Acne/Teens – Clear Cell – Clarifying with Salycylic acid
Aging/Photodamaged – Ageless – Rejuvenation/AHA/Peptides/Retinols
On The Go Facial
30 minute:  2 cleanses, exfoliation, mask, tone, moisturize, sunscreen
1 hour:  All of above plus extractions and upper body/face massage
European Facial
Our customized European facials are designed to meet your skin specific needs. Let us hydrate, balance, clarify, lighten and exfoliate your face and décolleté while you relax in quiet luxury. Includes skin analysis, double cleanse, exfoliation, steam, massage and masque.
Gentleman's Facial
Experience the "ahhhhhhhhh" of the hot towel once after a deep cleanse and exfoliation (with steam), again after the facial massage and once again after a professional nutrient packed masque application. The treatment helps lift ingrown hairs, soothes razor burn, tightens and firms the skin.
O2 Lift Facial
This luxurious treatment infuses oxygen, plant-derived stem cells, peptides and a high concentration of enzymatic botanicals into the skin leaving it luminous, refreshed and rejuvenated.
Red Carpet Ready Facial
Ready, set, glow!  Transform skin from dull, dry and dehydrated skin to tighter looking, hydrated, plumper, smoother, radiant skin in an instant! It's the perfect SkinFusion for the day of an event to get your skin red carpet ready!