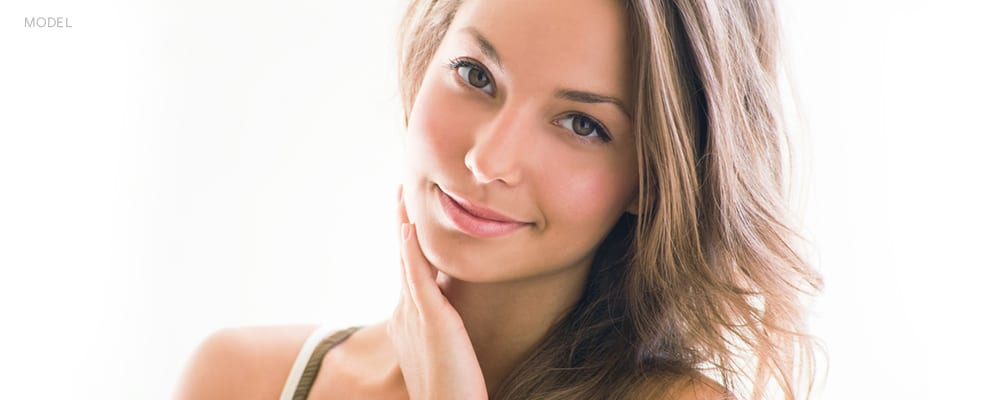 Is your skin aging prematurely? Imperfections like uneven skin texture, discoloration, brown spots, wrinkles, and fine lines can all detract from your appearance and make you look older than you really are.
Luckily, Advanced Aesthetics Med Spa of Ocala provides a solution in the form of skin resurfacing. This procedure uses fractional CO2 lasers to resurface your skin and reduce the appearance of many common skin conditions related to aging.
What Is Fractional Laser Skin Resurfacing?
Fractional CO2 laser skin resurfacing is much less intimidating than it sounds. The process involves using a laser to treat small sections your skin at a time. The heat and light from the laser penetrate through the top layer of your skin, passing into the dermis underneath. They damage these areas without affecting the surrounding tissue, limiting the amount of time you'll spend recovering.
After the procedure, your damaged skin will begin to heal with the help of the healthy surrounding tissue. Your fresh skin will look revitalized and refreshed when compared with the older, aged skin. Additionally, your body will begin to produce more collagen to facilitate the healing process, which contributes to skin that looks fresh, smooth, and soft.
Ablative vs. Non-Ablative Skin Resurfacing
At Advanced Aesthetics Med Spa of Ocala, all skin resurfacing procedures are performed with an ablative laser. This means that the laser removes the top layer of your skin. This type of laser has a few different advantages. While it does entail a more in-depth procedure, it takes fewer treatments to get the results you want. In fact, it's possible to completely eradicate deep signs of aging in one quick session.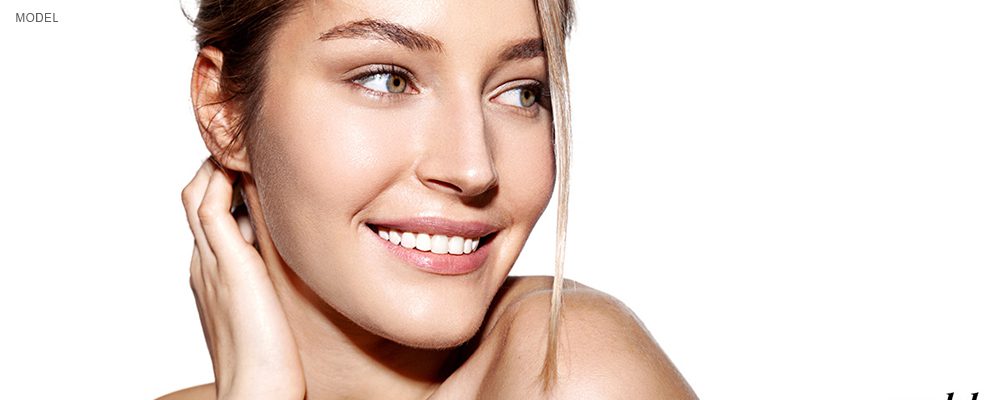 Who Can Benefit From Laser Skin Resurfacing?
If you're unhappy with the appearance of your skin, you can benefit from laser skin resurfacing at our Ocala office. In fact, it's a great treatment to eliminate a wide variety of skin imperfections:
Age spots, which can appear in areas exposed to the sun.
Fine lines and wrinkles, especially around your eyes, forehead, and mouth.
Brown spots, which can keep growing as you get older.
Warts which are not responding to other treatments.
Uneven skin tone, which is a result of an overproduction of melanin.
Saggy skin, which can be a result of genetics, diet, aging, and other factors.
Facial scars, which are the result of acne or other trauma.
What Happens During a Laser Skin Resurfacing Treatment
When you choose to undergo laser skin resurfacing at Advanced Aesthetics Med Spa's Ocala county office, you'll be briefed on exactly what to expect during an initial consultation session. Your treatment plan will be tailored to the specific needs of your skin.
Generally, most procedures start with a topical anesthetic, which reduces any uncomfortable sensations while the laser is being used. The laser will then be directed over your skin. This is a relatively painless procedure with only a small sensation of discomfort, not unlike having a rubber band snapped against your skin.
Once the procedure is finished, you'll be able to return home to relax. Your skin might be slightly tender and red in a way that's reminiscent of sunburn. However, this is just a temporary feeling; as your skin starts to heal, these side effects should dissipate within two days. In some cases, you may develop some scabs on your skin. This is also normal; it's a sign that the procedure was a success and that your skin is rebuilding for fresh, revitalized results.
How Long Does It Take to See Skin Resurfacing Results?
Your skin needs time to heal, so it will be a few weeks before you'll see a dramatic change. As long as you care for your skin with moisturizer and avoid as much sun exposure as possible, final results should develop within about six months.
Results from skin resurfacing typically last for up to five years. During this time, your skin will be soft, glowing, and wrinkle-free. However, the aging process cannot be stopped altogether, so some fine lines and wrinkles may begin to reappear. You can schedule maintenance treatments at our Ocala office to extend your results and make your revitalized appearance last even longer.

Ocala Clients Improve Their Appearance With Skin Resurfacing
If you live in Ocala and would like to see improvements to your sagging, wrinkled, or otherwise aging skin, laser resurfacing could be just the treatment you need. Advanced Aesthetics Med Spa of Ocala is here to assist you with your appearance goals. Advanced Aesthetics offers some of the best treatments available on the market, and each and every staff member is held to a very high standard of quality care.
Ready to get started? Call us today at (352) 620-2566 to schedule your initial consultation and learn more about how skin resurfacing can help improve your appearance.
Disclaimer: Results for each client will vary. Please remember that the information provided will not guarantee your eligibility for treatment. Consultation and medical examination must be completed before approval.