Brow Shaping and Waxing
The perfect brow shape can transform your whole face and accentuate your best features! Here at Advanced Aesthetics in Ocala, we offer professional brow shaping and waxing to help you get the beautiful brows you've been dreaming of!
Shaping
When you come into our Ocala office, you will meet with our skilled esthetician to discuss the results that you want. We know that your brows are as unique as you are, and that is why we always take the time to help our clients find the ideal brow shape for their face!
The right brow shape can do a lot for you, including:
Balance and frame the face
 Brighten your appearance
Give you a rested, refreshed appearance
Waxing
Once you have decided on the shape and style that you want, we will begin waxing. This simple treatment is one of the most popular methods of brow grooming. It involves applying wax to the hairs outside of the desired shape and then pulling them off with a rapid motion, just like a band-aid.
One of the biggest benefits is how quick the treatment is, since it allows you to remove multiple hairs simultaneously. It also offers the cleanest and longest lasting results. After your treatment, your eyebrows should remain beautiful and tidy for 3-6 weeks before needing a touch-up. And even better, as you return for further treatments, you should see your results lasting longer and longer as your hair begins growing back slower!
Contact us
If your eyebrows are damaging your self-confidence, we can help! Contact us today at our clinic in Ocala to set up an appointment. We can't wait to help you get the gorgeous brows you've been dreaming of!
Eyebrow and Lash Tint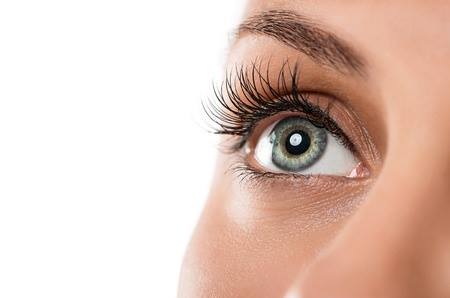 Have light-colored eyelashes? Light brown, gray, white faded brows? Mascara and brow kits not helping? Don't worry, we got you covered! Save time and money with Advanced Aesthetics of Ocala's  life-changing beauty trick! Here at Advanced Aesthetics, we offer eyebrow and lash tint Ocala for you to look gorgeous all day everyday!
Let's get you picture ready. Here's how:
Ever had to redo your mascara because it smeared or do once again your eyebrow because they were uneven? Putting on makeup can be quite difficult. Eyebrow and lash tint Ocala help you save time when you are running late, or simply too tired to smack on some makeup. Lash and brow tinting is a great alternative to daily brow and eyelash routine.
Lash Tinting: Say goodbye to mascara! Eyelash tinting is a procedure where eyelashes are beautified. The eyelash is tinted from root to tip. The end result, a darker, fuller, more fierce, dramatic look.
Brow Tinting: No more brow pencils or kits! Brow tinting gives the yes brow a fuller, visible, well-defined look when the dye is applied.
How does Eyebrow and Lash Tint Ocala work?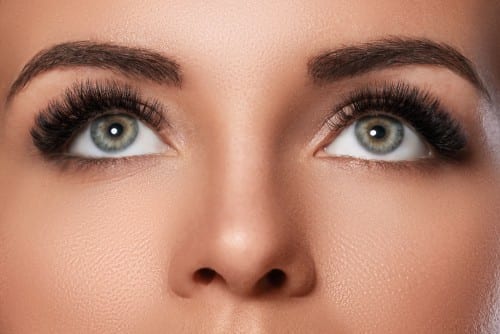 Once you sit down with one of our skilled technicians, we will talk color. Eyebrow and eyelash shade colors will be provided. The client may choose their shade with the help of our technician so that it matches their root hair color and eye color. Indecisive? Don't worry; we will help you every step of the way! During the brow process, a big brush will be used to apply the dye. The dye only tints the hair not the skin! Once about two minutes have gone by, our technician will remove the dye, giving you a lucid eyebrow.
Next, eyelashes. Same color choosing process as the eyebrows. Our technician will discuss with the client the importance of keeping the eye closed at all times during the process. The technician will place an eye patch below the eye and will commence the process by applying carefully the dye on the top and bottom lashes. Once wiped away by the technician, your lashes will look extra dark and noticeable.
How long do they last?
Lash and brow tinting usually lasts about three to four weeks but it varies from individual to individual. Moisturizing your brows may help maintain the dye longer but there are no guarantees; everyone is different.
Contact Us & let's talk lashes and brows!
Here at Advanced Aesthetics of Ocala, we will like to help you enhance your best assets! Visit us or give us a call at (352) 620-2566, so that we can assist you with your makeup troubles. Our licensed staff will like nothing more than to answer any of your questions and concerns!