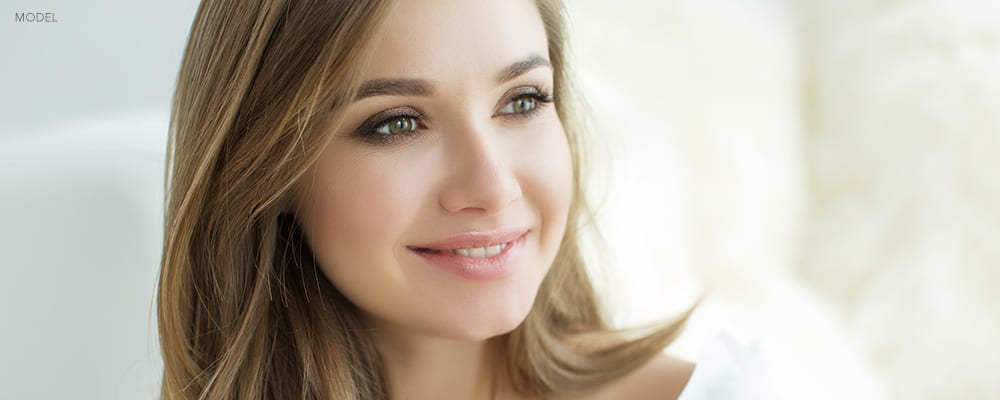 Tell-tale wet marks underneath your arms are a sure sign of overactive sweat glands. They can also be an especially embarrassing problem which ends up affecting your entire wardrobe. Fortunately, we have the solution to your dilemma.
At Advanced Aesthetics Med Spa of Ocala in Ocala, we use one of the best treatments on the market to fix excessive underarm sweat. This is known as miraDry. Unlike other quick fixes that may provide lackluster results, miraDry treatments are capable of giving you permanent and long-lasting sweat reduction.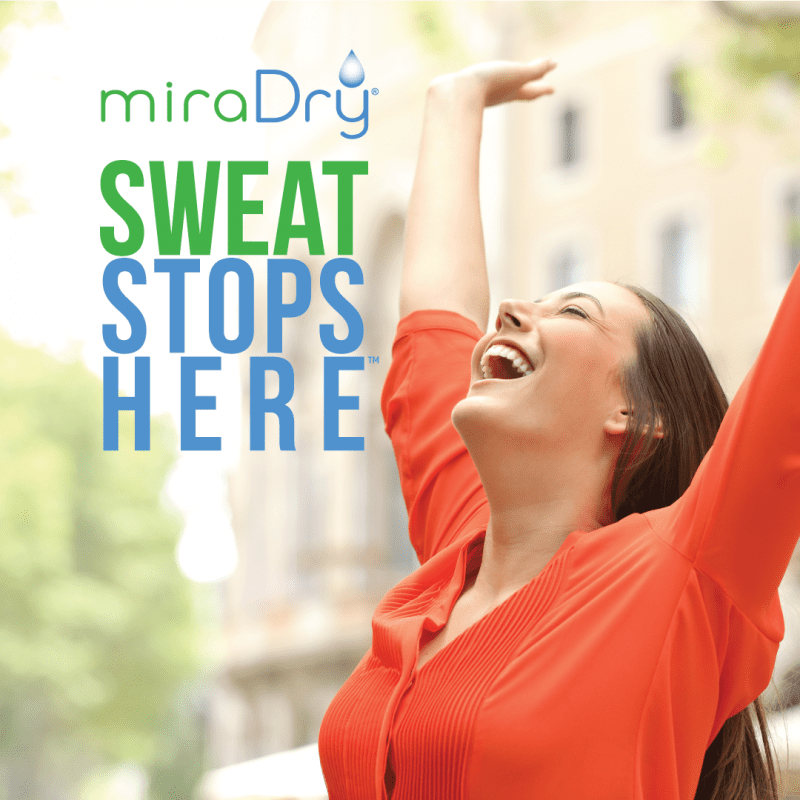 What Is MiraDry?
You don't have to worry about toxins, invasive surgery, or a long recovery period with miraDry. This FDA-approved procedure is a genuine revolution in the treatment of excessive sweat. It works by permanently eliminating sweat and odor glands from your underarms.
MiraDry uses heat technology to specifically target these underarm glands. This heat energy passes through your skin and seeks out the offending glands, quickly heating them up and destroying them. Meanwhile, the outer layer of your skin will be cooled so that it remains unharmed.
Because your underarm glands are permanently destroyed, they won't grow back. This makes miraDry one of the only permanent solutions to the problem of chronic sweat.
Who Qualifies for MiraDry?
We can treat many different problems using miraDry at our location in Ocala. Some of the most common reasons for seeking out this treatment include:
When you want to feel fresh and clean at the end of a long day instead of sticky and smelly.
When you want to have an odor-free lifestyle without the use of chemical-ridden deodorants.
When you want to eliminate sweat stains on clothing.
When you're sick and tired of constantly dealing with underarm sweat.
Because the procedure is so gentle, you might qualify for miraDry even if you aren't in good enough health to undergo traditional surgery.
What is the MiraDry Procedure Like?
All miraDry procedures are conducted at our Ocala office, where a technician will begin by making marks on your armpit area. These spots are right above your glands and show where the miraDry treatment will be targeted.
Next, your underarm will be numbed to prevent any uncomfortable sensations. Because this part of your body is so sensitive, anesthesia will be injected to ensure that your pain is limited. In fact, these numbing shots are usually considered to be the most painful part of the entire procedure.
Once your underarm has been numbed, our technician will place the miraDry device against your skin, and the gland-destruction process will begin. When it's all said and done, the entire process only takes about one hour to complete.
What is the MiraDry Recovery Like?
You'll be pleased to learn that the miraDry treatment offered at our Ocala office has little-to-no downtime. You can return to work or school immediately after the procedure. However, we do recommend taking it easy for a few days. You'll want to avoid exercise in order to limit any lingering discomfort in your armpit area.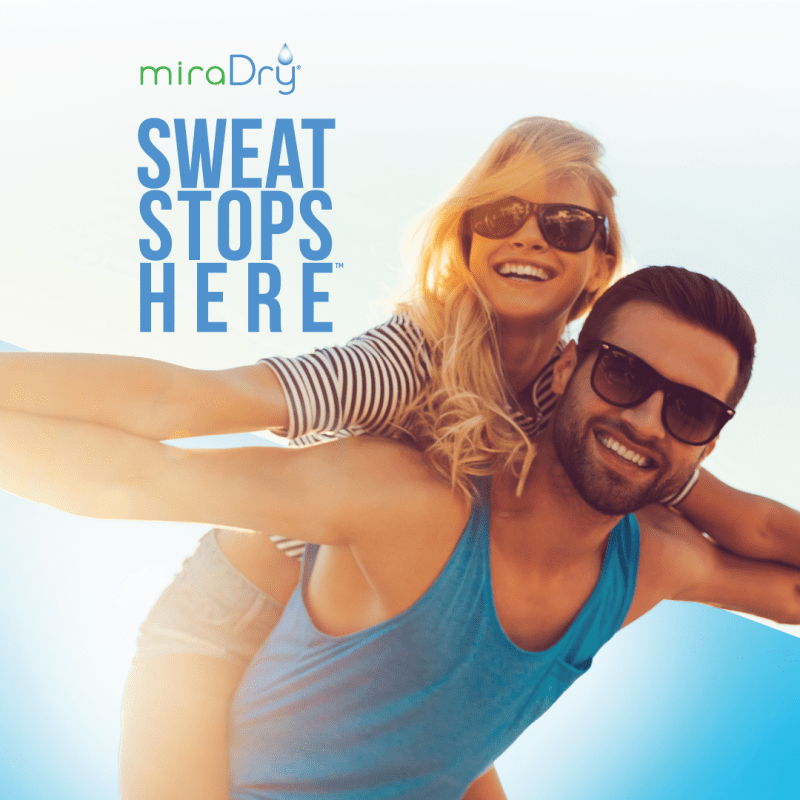 When Will Clients Experience Full MiraDry Results?
Because your sweat and odor glands are completely destroyed during the miraDry procedure, your results will be both permanent and immediate. You'll find that you no longer produce sweat from your underarms, and you can say goodbye to unpleasant smells and pit stains.
You're likely to only need a single miraDry treatment. But if you aren't happy with your decrease in sweat production, we would be happy to schedule a second procedure to eliminate more sweat glands. Overall, miraDry has an 82% reduction rate in underarm sweat, and our clients tend to be thrilled with their results.
Are There Any Side Effects from MiraDry?
Side effects from the miraDry procedure are rare. You may experience swelling, soreness, or redness in the underarm area, but these symptoms typically resolve within a few days. Less common is tingling or numbness in your armpit or upper arm, though this also goes away within a few weeks.
As with any procedure, there is the risk of more serious side effects. If administered incorrectly, miraDry can cause permanent nerve injury. However, the professionals at Advanced Aesthetics Med Spa of Ocala are skilled in the field. Each of our technicians conducts this treatment with your safety as the first priority.
Schedule Your Appointment for MiraDry in Ocala Today
Excessive sweat can play a devastating role in lowering your self-esteem, but miraDry can help. By targeting sweat at its source, miraDry can help you regain your confidence and take back your life.
When you choose miraDry, you won't have to be afraid of going outside on hot days or suffering in long-sleeved shirts anymore. Instead, you'll be able to leave the house without a care.
Call Advanced Aesthetics Med Spa of Ocala now at (352) 620-2566 to schedule your initial consultation and get on the path to a sweat-free life.