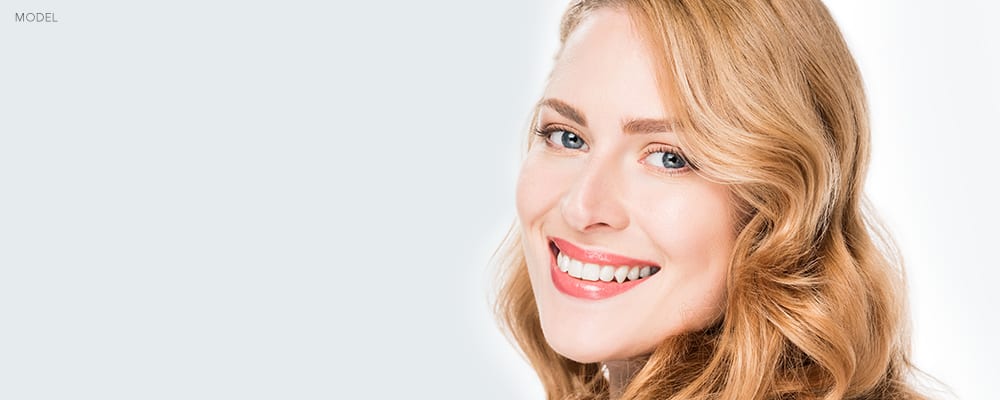 If you've ever wanted to obtain the rejuvenating benefits of a facelift but have been scared away by the invasive nature of this surgical procedure, you'll be thrilled to hear about our non-surgical facelift treatment in Ocala. This process can eradicate your wrinkles, fine lines, and more—with none of the downtime associated with more drastic surgeries.
To achieve the same effects without complicated surgery, Advanced Aesthetics Med Spa of Ocala uses a device called TempSure Envi. TempSure Envi relies on radio frequency technology to tighten, firm, and revitalize the skin throughout your body.
Using Injectables for a Non-Surgical Facelift
Injectables can also replicate the effects of a facelift without the need for surgical intervention or downtime. For instance, Botox can reduce the appearance of dynamic wrinkles, and dermal fillers can enhance skin volume and firmness. We will help you select the right combination of injectables to match your skincare goals.
How Does a TempSure Envi Work for Non-Surgical Facelifts?
One of the key causes of aging is a lack of collagen in your skin. TempSure Envi works by stimulating collagen production with radio frequency energy. This energy flows from the device into the deepest layers of your skin, heating up the tissue and causing it to produce more collagen.  The level of heat is precisely controlled to 40-42 degrees Celsius, so the top layer of your skin remains undamaged. With this revolutionary technology, our TempSure Envi treatment can successfully reduce wrinkles and sagging.
What Problems Can TempSure Envi Non-Surgical Facelifts Treat?
The TempSure Envi services at our Ocala location can give you a number of great benefits. In particular, this treatment excels at eliminating the following imperfections:
Loose skin, especially in your cheekbones and jowls
Skin folds, especially around your neck
Fine lines and wrinkles, especially around your mouth and eyes
Cellulite in areas like your rear end, arms, legs, or abdomen
As you can see, TempSure Envi is more than just a non-surgical facelift treatment. It can actually be used anywhere on your body to improve your appearance. Best of all, the procedure works equally well on all different skin tones and types. That's why your skin is sure to benefit from this gentle, non-invasive treatment.

What Is a Non-Surgical Facelift Procedure Like?
From start to finish, our entire non-surgical facelift procedure will take just one hour and is unlikely to produce any side effects. As a result, you can even have this treatment done on your lunch break and return to work without taking any time off.
The procedure begins with the application of a specialized gel that helps to soothe and calm your skin during treatment. You won't need any anesthetic, as this is a generally painless process—you might even experience a relaxing, warm sensation.
Next, the TempSure Envi device will be moved along your skin in a circular motion. During this movement, it will gently send out radio frequency energy into your skin. This is the last step of treatment, after which you'll be able to return to your regular routine.
You might find that your skin is slightly red immediately after the procedure. However, this slight discoloration will fade over the next few days as your skin begins to heal.
How Long Does It Take to See Results From a Non-Surgical Facelift?
While the TempSure Envi treatment at our Ocala office can give you immediate benefits, it does take a few weeks to see the full results. Your skin needs time to produce more collagen, so results will gradually appear as your skin works to rebuild itself.
After two or three days, you can expect to notice a significant decrease in the number of fine lines and wrinkles around your face. Within 10 days of treatment, the rebuilding process begins in the deepest layers of your skin. When a full month has passed, the reconstruction of collagen and elastin in your skin will have dramatically reduced the appearance of any lingering fine lines and wrinkles.
To achieve your desired results, you may want to consider having three to five TempSure Envi treatments over the course of a few weeks. Your exact needs will depend on the condition of your skin, and an ideal number of treatments will be discussed during your initial consultation with one of our qualified technicians.
How Long Do Non-Surgical Facelift Results Last?
You can rest assured that the results from our TempSure Envi non-surgical facelifts are permanent. The collagen produced by your skin will remain, keeping your face taut and fresh. But it's important to remember that the natural aging process of your body will continue. As a result, you may want to consider returning to our Ocala office for treatments once per year. These routine touch-up sessions will keep your face smooth and wrinkle-free for years to come.
Rely on Advanced Aesthetics for Non-Surgical Facelifts in Ocala
Advanced Aesthetics Med Spa of Ocala is proud to offer Ocala residents such a revolutionary option for eliminating severe signs of aging. With a non-surgical facelift, you can turn back time on your skin without going under the knife.
To learn more about this procedure and whether or not it's right for you, call Advanced Aesthetics Med Spa of Ocala today at (352) 620-2566 to schedule your consultation.