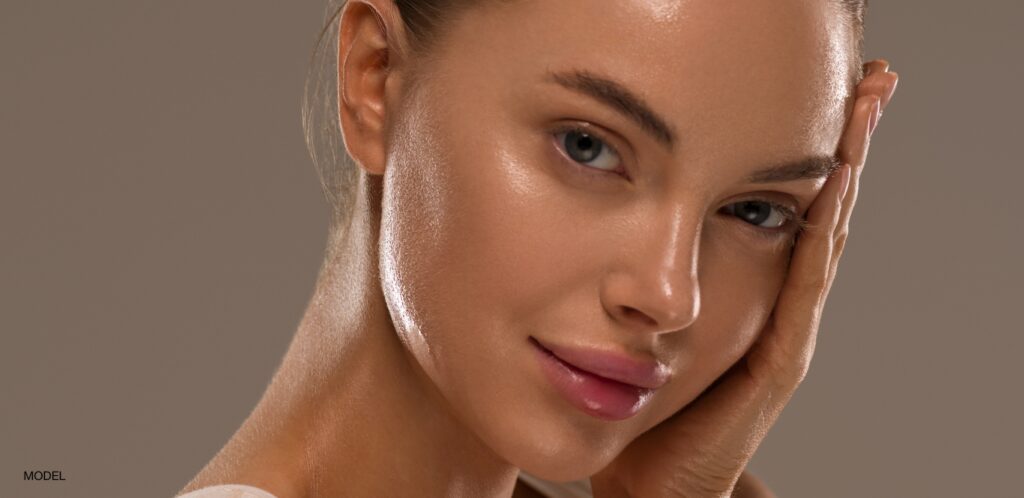 While makeup can mask oily skin and large pores, therapeutic skincare treatment can address these skin issues more effectively. At Advanced Aesthetics, we offer advanced facial treatments to help you improve your skin while you relax. If you are ready to rejuvenate your facial appearance, schedule your treatment at our Ocala, FL med spa today.
What is a HydraFacial?
The HydraFacial procedure uses a patented device to exfoliate, cleanse, and hydrate the face. It goes beyond the capabilities of a conventional facial, using vortex swirling action to remove dead skin cells, dirt, debris, and impurities. All the while, it soothes and hydrates your skin.
This treatment, often called a Red Carpet Facial, provides noticeable results with no downtime or irritation and can be tailored to your unique skin type. A HydraFacial session can effectively treat various facial concerns, including large pores, wrinkles, and even acne breakouts.
How Does the Treatment Work?
The HydraFacial treatment takes less than 30 minutes. Your face will be cleansed and exfoliated, impurities removed, and pores opened. Next, a chemical peel helps loosens deep pore debris. Vacuum suction is then employed to remove blackheads, debris, and other impurities. The HydraFacial concludes with the application of a soothing, moisturizing serum.
How Does Hydrafacial Compare to Other Methods?
HydraFacial is unique in offering cleansing, exfoliation, extraction, and moisturizing, all during a single procedure.
Other benefits of a HydraFacial include:
Works on all skin types

Does not require any downtime

Provide consistent outcomes

Offers immediate results
Who is a Good Candidate for It?
A HydraFacial is an excellent option to deep clean your pores and address acne, brown spots, oily skin, and enlarged pores. The best way to determine if a HydraFacial is right for you is to come in for a consultation with our experienced consultants.
What Kind of Results Can I Expect?
HydraFacial treatments are both refreshing and relaxing. The process takes between 30 minutes to one hour, and the results are immediately noticeable. We recommend having a HydraFacial treatment every 2-4 weeks for long-lasting results.
Schedule an Appointment
Ready to learn more about the benefits of getting a HydraFacial in Ocala, FL? Schedule a consultation with Advanced Aesthetics today at (352) 620-2566.