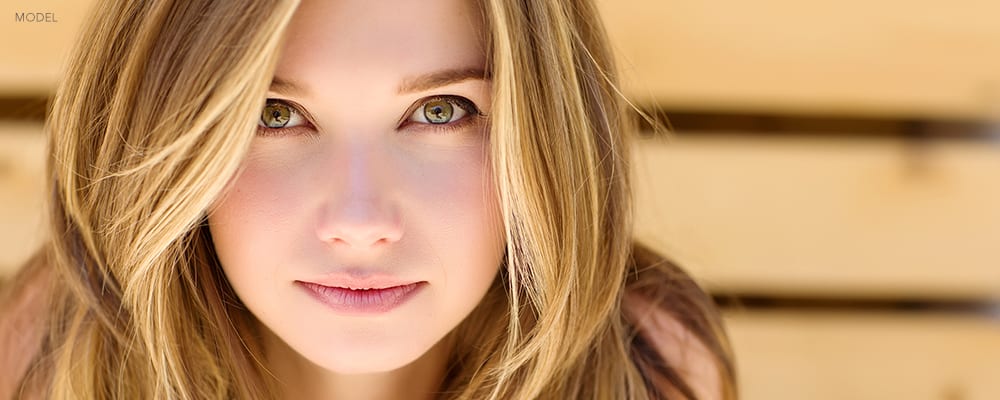 SculpSure, the Latest in Fat Removal, is Here
Transform Your Body in Just 25 Minutes!
Schedule a Free Consultation at our Ocala office to Learn More about Fat Removal with SculpSure.
Reduce fat in stubborn areas like the abdomen and love handles
Just 25 minutes to eliminate up to 24% of fat cells in treated areas
No surgery or downtime
Results as soon as 6 weeks (optimal results at 12 weeks) following procedure
Treated fat cells are permanently destroyed and will not return!
Is SculpSure Right for You?
Would you like to reduce stubborn fat that has been difficult to lose even with a healthy diet and regular exercise?
Are you looking for a non-surgical solution for fat removal?
Does your busy lifestyle make downtime associated with some cosmetic procedures difficult or even impossible?
Are you concerned about discomfort during body sculpting and interested in a comfortable, well-tolerated process?
If you answered Yes to these questions, SculpSure may be right for you. Schedule a free, no-obligation consultation to learn more today!
What is SculpSure?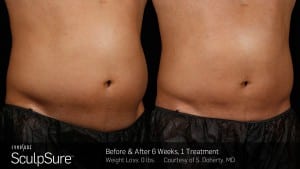 SculpSure is a breakthrough in light-based body contouring that helps you achieve a slimmer appearance. This technology targets and destroys fat cells without affecting the skin's surface. Over time, the fat cells are naturally removed from the body.
SculpSure is a nonsurgical fat reduction process, so no recovery time is required. Ocala clients can resume normal daily activities immediately after the procedure!
How Does SculpSure Work?
Your SculpSure application is completely customized so you can achieve optimum results. Your clinician will mark the areas of the body you want to target. An applicator will be attached to the area to break down and destroy fat cells.
During the 25-minute procedure, you will feel intervals of deep warmth followed by deep cooling. This indicates that SculpSure is targeting fat and that you are in the fat destruction zone!
SculpSure is comfortable and well-tolerated, with a 90% satisfaction rate.
Ready to sculpt your body? Schedule a free consultation in Ocala today!
---