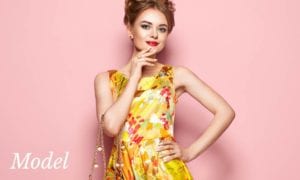 Every year, we see hundreds of men and women from Ocala who are interested in learning how to achieve smoother, tighter skin—without the need for invasive surgical procedures. At Advanced Aesthetics Med Spa, our team utilizes the latest and greatest technology available to provide patients with beautiful, natural-looking results with non-invasive procedures such as skin tightening with TempSure Envi.
If this is a procedure you've been considering, chances are you're also wondering how much of a time commitment you'll be required to make. After all, many of our patients are working professionals with limited time in their day.
In this blog, we will discuss TempSure Envi skin tightening treatments and let you know how long each treatment session will take, so keep reading.
What Is Skin Tightening with TempSure Envi?
TempSure Envi is an FDA-approved handheld device that uses radio frequency energy to tighten and rejuvenate the skin. Unfortunately, the physical signs of aging are something all of us will have to face at some point in our lives, even if we "age well," as they say. Because collagen production decreases more and more each year, the skin continues to show signs of aging like loose sagging skin and wrinkles. To combat these effects, many men and women around Ocala seek the help of our team at Advanced Aesthetics Med Spa to turn back the hands of time through non-invasive procedures like skin tightening with TempSure Envi.
At Advanced Aesthetics Med Spa, we believe in treating the source of the problem, rather than masking it. With precisely controlled heat, TempSure Envi skin tightening treatments gently target deep layers of skin to promote collagen production. This advanced technology protects the top layers of skin, keeping them undamaged by the heat, and patients are left with a smoother and more aesthetically pleasing appearance.
Advanced Aesthetics Med Spa uses TempSure Envi skin tightening treatments to combat:
Loose skin
Fine lines and wrinkles
Skin folds
How Long Does Skin Tightening Treatment Take?
To perform skin tightening treatments with TempSure Envi, one of our trained clinicians will first prepare the target area with a specialized gel and will then use the handheld TempSure Envi device to massage the treatment area in a circular motion. The gentle heat from the device will penetrate deep within the skin to the deepest layers, working to rebuild collagen and elastin connections.
Each treatment session takes about 30-60 minutes, depending on the area or areas being treated. There is no downtime involved in skin tightening treatments with TempSure Envi, and side effects are generally minimal, so once the session is completed, patients are free to return to work or their other normal daily activities. Some Ocala patients do report minimal redness immediately following their treatment session, but this redness will dissipate within a few days after treatment.
Choose Advanced Aesthetics Med Spa in Ocala for Your Skin Tightening Needs
At our clinic, each and every member of our team is specially trained to provide you with an amazing experience. From the first time you walk through the door, you can rest assured that our team will conduct themselves in a professional way and provide you with amazing results every time.
To find out more about how skin tightening treatments with TempSure Envi can give you the results you're looking for, call our office in Ocala today at (352) 620-2566.