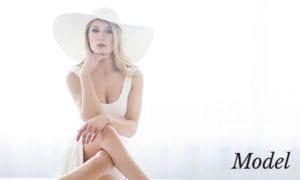 Skin tightening treatments with the professionals at Advanced Aesthetics Med Spa in Ocala can be truly life-changing. Not only can they help eliminate stubborn areas of sagging skin on your body, but with that comes an overall improvement of self-esteem and confidence you've been missing for years.
Many of our skin tightening patients ask us what they should expect after each treatment session, and if side effects are a concern. To help you be better prepared for your upcoming treatments, we'd like to talk more about the technology we employ at Advanced Aesthetics Med Spa for skin tightening treatments and let you know what you can expect from the procedure as a whole.
Advanced Aesthetics Med Spa Utilizes TempSure Envi for Skin Tightening Treatments in Ocala
Because we want to provide our patients with optimal results, we employ the state-of-the-art skin tightening technology of TempSure Envi. This FDA-approved handheld device uses radio frequency energy to tighten and rejuvenate skin.
As we age, collagen and elastin production decrease. That means that the plump, taut skin we enjoyed in our youth begins to sag and lose volume. This is where those key signs of aging come in—fine lines and wrinkles, loose skin, hollowed out cheeks, and so on.
At Advanced Aesthetics Med Spa, we believe in targeting every problem at the root, and when it comes to loose, sagging skin, the root of the problem is lack of collagen and production. TempSure Envi works to gently heat the deepest layers of the dermis (while protecting the top layers of skin from damage) to stimulate new collagen growth.
To perform this treatment, a technician will first apply a specialized gel to the area of the skin to be treated. They will then apply the TempSure Envi skin tightening device to the area in a circular motion, gently heating the skin beneath as they move the device. This treatment provides Ocala patients with an enhanced skin structure and appearance and can provide relief from loose skin, fine lines and wrinkles, and skin folds.
After Your Skin Tightening Treatment with TempSure Envi
As we mentioned, TempSure Envi works to tighten the skin by gently heating it. Therefore, you will experience a gentle warming sensation around the treatment areas. Most skin tightening treatment sessions are completed within one hour, which means you can come in for treatment during your lunch break and return to work immediately afterward.
TempSure Envi was designed with patient comfort in mind and 99% of patients describe the treatment to be comfortable and relaxing. Side effects of skin tightening treatments are virtually non-existent. Some patients experience slight redness on the area that was treated, but this subsides within a day or two after your session. There are no restrictions after receiving treatment with TempSure Envi, and patients are free to return to work or their normal daily activities immediately following their appointment.
Enjoy the Skin You're in Once Again!
Let our team at Advanced Aesthetics Med Spa in Ocala help you achieve your cosmetic goals!
Simply call our office today at (352) 620-2566 to schedule your initial skin tightening consultation and find out what TempSure Envi can do for you!