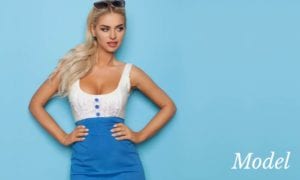 If you want to reduce fat in stubborn areas of your body like your abdomen and hips, body contouring with SculpSure at Ocala's Advanced Aesthetics Med Spa might be just what you need! In just 25 minutes, you can walk away with up to 24% less fat cells in the treated areas with no invasive surgery or downtime.
Keep reading as we talk more about body contouring with SculpSure and how you can get the trimmed figure you deserve without going under the knife!
Body Contouring with SculpSure
At Advanced Aesthetics Med Spa in Ocala, we employ state-of-the-art technology for every procedure we perform. That includes body contouring with SculpSure! This entirely non-invasive, non-surgical treatment option uses lasers to eliminate those frustrating pockets of fat that just seem to linger, no matter the diet or exercise program you try.
As the light energy from the SculpSure laser flows past the top layers of your skin, it penetrates deep down into the fat cells beneath. This causes your body to break them down and eliminate them through your lymphatic system, leaving only healthy cells behind!
Ocala patients who choose body contouring with SculpSure can expect a fast recovery after every session because this treatment option is gentle, targeting only fat cells. In fact, there truly is no downtime associated with SculpSure body contouring! Not only will you be able to return to your normal activities after each session, but when you choose SculpSure at Advanced Aesthetics Med Spa, you're choosing a safer and more convenient way to get the body you deserve because there are no incisions or anesthesia involved!
Am I a Good Candidate for Body Contouring with SculpSure?
Ocala men and women who have pockets of unwanted fat on their upper and lower abdominal areas or flanks can benefit from body contouring with SculpSure, as these are the FDA-approved areas of treatment.
Additionally, if you lead a busy lifestyle, don't want to endure a surgical procedure, or you don't want a lengthy recovery, non-surgical body sculpting may be right for you. However, not everyone is a good candidate. If you're BMI is more than 30, it is unlikely that you will receive noticeable results. Before coming in for your initial consultation, our professional clinicians recommend patients be at or near their ideal weight.
Is Fat Permanently Removed with Body Contouring?
This might be one of the most amazing aspects of non-surgical body contouring with SculpSure at Advanced Aesthetics Med Spa—once the fat cells are targeted by the light energy, they are permanently destroyed and leave your body for good!
However, that doesn't mean that you can lax on your lifestyle and become reckless with your diet. While destroyed fat cells will not return, your remaining fat cells can still increase in size with weight gain. In order to keep your slim silhouette, make sure you stick to a healthy diet and consistent exercise regime.
Let Advanced Aesthetics Med Spa Give You the Contoured Body You've Been Dreaming of
The professionals at Advanced Aesthetics Med Spa in Ocala know just how to provide their patients with amazing, natural-looking results through body contouring treatments.
Call us today at (352) 620-2566 to learn more about your options and to schedule an initial consultation.