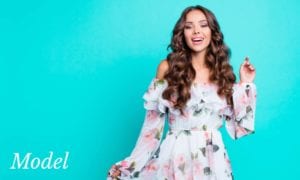 All of us deal with stubborn pockets of fat somewhere on our bodies. No matter how many diets or exercise programs you try, there are some areas of fat that just won't hit the road. We understand how discouraging these fat deposits can be. That's why we've got amazing, non-surgical body contouring solutions to solve this frustrating problem.
At Advanced Aesthetics Med Spa, we utilize the effective body contouring technology of SculpSure and TempSure Envi. Both of these devices have proven effective in eliminating stubborn pockets of fat and tightening loose skin.
Treatment with SculpSure
SculpSure is a non-invasive device that uses lasers to eliminate stubborn fat deposits on the body. This light energy flows past the skin and targets the pockets of fat deep within. The body contouring laser of SculpSure effectively breaks down fat cells and removes them through the body's natural process of elimination. Ocala patients are, therefore, left with only healthy cells after the process is completed.
One huge perk of body contouring with SculpSure is that you can treat multiple areas of the body during one session. When you visit our med spa, your clinician will develop a customized treatment plan based on your specific needs and desired results.
To perform body contouring with SculpSure, one of our professional clinicians will first mark the areas of the body you wish to treat. They will then hover the SculpSure applicator over the area or areas, generating targeted light to penetrate the skin. SculpSure works to break down fat cells through a process of deep heating and then cooling. Most Ocala patients report that this body contouring treatment option is comfortable and relaxing. You can even spend your treatment time reading, resting, or scrolling social media!
The entire body contouring process only takes about 30 minutes and is non-invasive, so you won't have any downtime or side effects. This makes it a perfect cosmetic procedure to schedule over your lunch break, as you can be back to work immediately following your treatment session.
Improving Your Body Contouring Results Through Skin Tightening Treatments with TempSure Envi
Another option our Ocala patients choose for body contouring is TempSure Envi. This skin tightening device is used to lift sagging skin, reduce the appearance of wrinkles, and decrease skin folds. TempSure Envi works to precisely heat the deepest layers of skin and encourages collagen production you can enjoy for years to come. You can use TempSure Envi as a stand-alone procedure, or as a complement to your SculpSure body contouring treatments to achieve optimal results.
Call Advanced Aesthetics Med Spa in Ocala Today for Your Body Contouring Needs
If you're ready to get rid of those last few inches of stubborn fat, don't wait to call our professionals at Advanced Aesthetics Med Spa for a body contouring consultation. With more than 16 years of experience providing anti-aging solutions for area men and women, you can trust you'll be in good hands with any one of our clinicians.
Head to our reviews page for a look at what patients have to say about our practice!