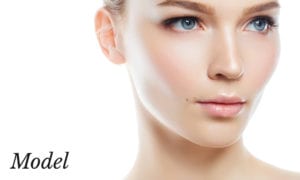 Men and women everywhere are looking for ways to improve facial signs of aging. You'll be happy to hear that gone are the days of a one-size-fits-all surgical facelift solution. With the advancements in today's technology, professionals like those at Advanced Aesthetics Med Spa are able to turn back the hands of time through a non-surgical facelift procedure.
To rejuvenate the skin of their patients, our team uses a device called TempSure Envi. This state-of-the-art procedure can rid you of wrinkles, fine lines, and more with the help of radio frequency technology to tighten, firm, and revitalize your facial skin.
If you're curious to learn more about this amazing technology and what you can expect from the longevity of your results, keep reading.
What Is TempSure Envi?
TempSure Envi is a skin tightening device that uses radio frequency to rejuvenate the skin. It is FDA-approved and attacks the root of aging at the source. By gently heating the skin at a precise temperature, a non-surgical facelift with TempSure Envi works deep within the dermis to rebuild collagen and elastin connections giving patients youthful-looking skin.
What Areas Can Be Treated During a Non-Surgical Facelift?
The benefits are many when you choose a non-surgical facelift at Advanced Aesthetics Med Spa in Ocala. TempSure Envi works to treat the following signs of aging on the face:
Loose skin, especially in your cheekbones and jowls
Skin folds, especially around your neck
Fine lines and wrinkles, especially around your mouth and eyes
While you may have been told in the past that non-surgical skin rejuvenation procedures are only safe for certain skin types, with TempSure Envi patients don't have to worry about that! This non-surgical facelift is so gentle it works equally well on all different types and tones of skin!
How Is a Non-Surgical Facelift Performed with TempSure Envi?
At Advanced Aesthetics Med Spa, our professionals work tirelessly to offer the best treatments available to their patients—and that they are well-trained in every procedure. When you choose a non-surgical facelift at our med spa, our clinicians will use TempSure Envi to return your skin to its former self.
To begin, a clinician will apply a specialized cream to the areas of the face you wish to have treated. They will then apply the small TempSure Envi device to the skin and move it in a circular motion. Throughout the non-surgical facelift procedure, radio frequency energy will flow from the device into the deepest layers of the skin, encouraging collagen to rebuild.
As we've mentioned, this technology is incredibly gentle and will not damage the top layers of skin. A non-surgical facelift provides patients with relief from wrinkles and sagging skin on their face, turning back the hands of time and allowing you to feel confident once again!
Are Non-Surgical Facelift Results Permanent?
You'll be thrilled to know that the results you receive from your non-surgical facelift are considered permanent! Because TempSure Envi works to boost and encourage collagen production, that new collagen will remain, which means your new, taut skin will remain.
However, it's important to remember that aging will never stop, regardless of the type of procedure performed. Therefore, our professionals at Advanced Aesthetics Med Spa in Ocala recommend that their non-surgical facelift patients return once a year for a touch-up treatment in order to maintain your youthful results for years to come.
Advanced Aesthetics Med Spa Can Help
If you're excited about getting back your smooth skin of yesteryear, don't wait any longer to call our team at Advanced Aesthetics Med Spa. A non-surgical facelift will give you the refreshed appearance you've been looking for.
Simply call us in Ocala today at (352) 620-2566 to book your initial consultation.