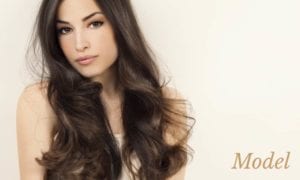 Men and women all over Ocala are unhappy with the aging appearance they see in the mirror looking back at them. Aging isn't fun for anyone, especially when those telltale signs start to show up on your face. If you're suffering from fine lines and wrinkles around your mouth or eyes, horizontal lines across the forehead, or sagging skin along the jawline, our professional clinicians can help with a non-surgical facelift using the state-of-the-art technology of TempSure Envi.
Keep reading as we talk more about how TempSure Envi is used to provide dramatic results to enhance your profile with a non-surgical facelift at Advanced Aesthetics Med Spa in Ocala.
What Is TempSure Envi?
This FDA-approved non-surgical facelift device uses radio frequency energy to tighten and lift the skin, providing men and women with a rejuvenated appearance. TempSure Envi gently and precisely heats the deepest layers of skin, stimulating collagen production from the inside out.
Collagen production decreases year after year as we age, which is what leads to sagging and loose skin. By targeting the source of the problem deep within the dermis, a non-surgical facelift with TempSure Envi works to provide men and women in Ocala with beautiful, younger-looking skin.
What Can I Expect During a Non-Surgical Facelift with TempSure Envi?
When you visit with one of our professional clinicians for an initial non-surgical facelift consultation, they will talk to you about your problem areas and your desired results. Once they've spent time talking with you and evaluating your skin, they will create a customized treatment plan designed to achieve the results you've been looking for.
The entire non-surgical facelift procedure with TempSure Envi will take one hour or less. To begin, a technician will apply a specialized gel that will calm your skin during treatment. The technician will then gently move the TempSure Envi device in a circular motion over the treatment area. As the procedure progresses, TempSure Envi will emit radio frequency energy into the skin, gently heating it to stimulate collagen production and tighten the skin.
Most non-surgical facelift patients report that treatment with TempSure Envi is comfortable and relaxing. In fact, it's so gentle that no anesthetic is needed for this painless process. Ocala patients are able to return to work or their normal daily activities immediately following their treatment, as no downtime is required. Some patients experience slight redness immediately after treatment, but this will subside within a couple of days as the skin heals.
Men and women should plan on having 3-5 non-surgical facelift treatments with TempSure Envi to see optimal results. When you visit with your professional technician at Advanced Aesthetics Med Spa, a specific treatment plan will include the recommended number of treatments needed to meet your needs.
When You Can Expect to See Results from Your Non-Surgical Facelift Procedure
Most Ocala men and women leave our office with some noticeable results; however, it will take several weeks before you are able to truly see your final results from your non-surgical facelift. This time is needed for collagen production to continue, which is why your results will be gradual, as collagen and elastin build up deep within the skin.
Patients will be able to see a decrease in the severity of fine lines and wrinkles on the face within a few days, and within 10 days after treatment, patients can rest assured that their deepest layers of skin are rebuilding, and dramatic improvements are on their way!
Don't Settle for Skin That Ages You Beyond Your Years
At Advanced Aesthetics Med Spa, we have been providing area residents with life-changing cosmetic results for more than 16 years.
If you're excited to learn more and get started with your non-surgical facelift process, check out our reviews page for first-hand accounts of the results you can expect!