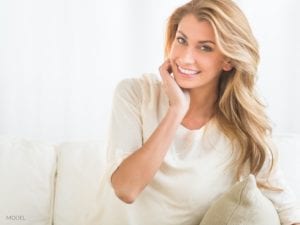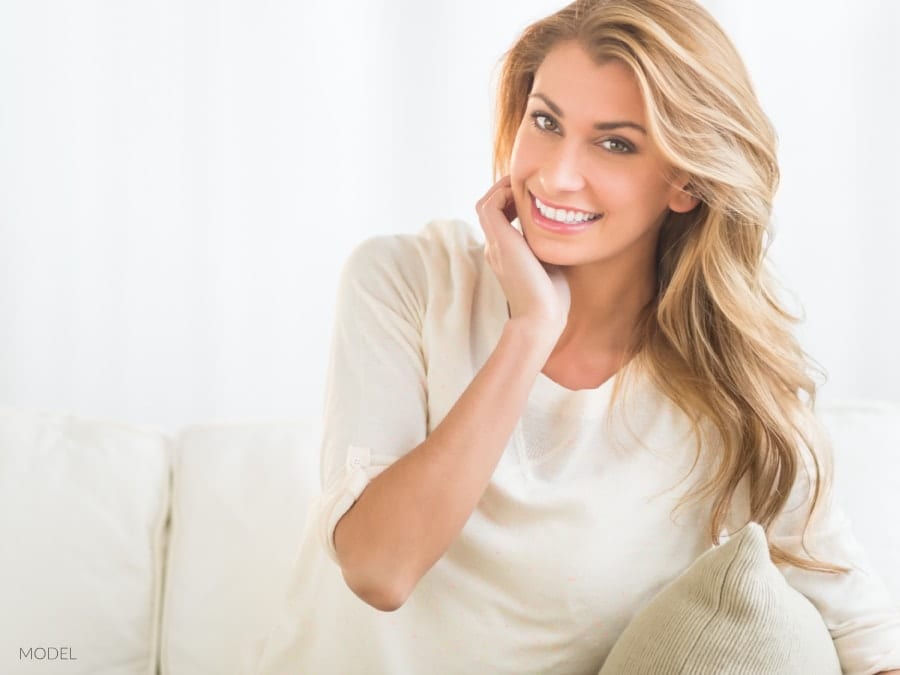 When our team of professionals consults with potential non-surgical facelift patients, one of the most common areas of concern they are asked to resolve is asymmetry of the face. After all, age doesn't necessarily have your best interest in mind, and oftentimes patients can be left with an uneven appearance.
Not to worry! At Advanced Aesthetics Med Spa of Ocala, we utilize only the latest technology available. The TempSure Envi system is a state-of-the-art skin tightening device that rejuvenates facial appearance through the use of gentle radiofrequency energy. This RF energy heats up the deepest layers of skin causing your body to respond as though you've been injured. This response stimulates new collagen production to heal the "injury," and over time, your new collagen will lift and tighten your skin to a more youthful appearance.
Here are some of the ways a non-surgical facelift will correct facial symmetry:
1. By lifting skin that hangs below the jawline in an uneven manner.
If you suffer from frustrating jowls that not only sag beneath your jawline but do so in an uneven fashion, our team of professionals can help by performing a non-surgical facelift with TempSure Envi. With it's premium skin tightening abilities, our technicians can apply precise heat to each side of your face in order to provide balanced lift and contour with your final results.
2. By restoring volume to cheeks that have sunken unevenly with age.
Unfortunately, one of the problems some Ocala men and women face with age is the asymmetrical appearance of their cheeks. After once being blessed with round apple cheeks, oftentimes our patients find that one cheek has lost more volume than the other. This means you are left with an aging face and an unbalanced face! We can't have that! Let us help rebuild the volume in your cheeks with TempSure Evni and a non-surgical facelift.
3. By tightening eyelids that are asymmetrical due to uneven hooding.
TempSure Envi is so gentle it can be used to tighten any area of the face, including the upper and lower eyelids. If you suffer from eyelids that are uneven and you're tired of trying to hide it in every picture you take with just the right head tilt, let Advanced Aesthetics Med Spa help with a non-surgical facelift using TempSure Envi.
4. By lifting asymmetrical, drooping eyebrows.
Because non-surgical facelifts with TempSure Envi treat every area of the face, Ocala men and women who have uneven eyebrows can enjoy a balanced look after their treatments. As the forehead skin is tightened in an even manner, the eyebrows will slightly lift and become balanced.
Not only does TempSure work to adjust facial symmetry during your non-surgical facelift, but patients report they find the treatments enjoyable and relaxing!
At Advanced Aesthetics Med Spa in Ocala, We Can Help Bring Balance Back to Your Face
Even though radiofrequency energy has been used for years to tighten the skin, there has never been a device that provides the same results in as short amount of time as the TempSure Envi!
Contact our office in Ocala today at (352) 620-2566 to book your free consultation and learn more about how a non-surgical facelift can benefit you.