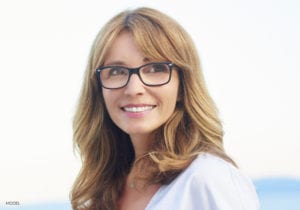 Every year we see more and more men and women in our Ocala office who are fed up with the changes they see on their face. Whether those changes are fine lines and wrinkles around the eyes or mouth, horizontal lines across the forehead, or sagging skin along the jawline. Aging isn't always fun, and it certainly doesn't always bring about welcomed changes.
At Advanced Aesthetics Med Spa of Ocala, our team of professionals provides patients with amazing results by performing non-surgical facelifts to reduce those pesky visible signs of aging. If you're specifically dealing with sagging skin that is impeding your feminine jawline, let us help! Keep reading as we discuss more about how a non-surgical facelift with TempSure Envi can dramatically change your profile – for the better!
What Is TempSure Envi, And How Does It Work for Non-Surgical Facelifts?
TempSure Envi is an FDA-approved device that uses radiofrequency to tighten and rejuvenate aging skin. TempSure Envi gently heats the deepest layers of skin to stimulate collagen production in order to improve wrinkles and sagging skin from the inside out.
For some, the idea of heating the skin might be a little unsettling, but don't worry. TempSure Envi has been specifically designed to heat deep within the dermis to rebuild collagen and elastin connections while leaving the top layer of skin undamaged. In fact, many of our Ocala clients report that their experience with a non-surgical facelift using TempSure Envi is soothing and relaxing.
How Does TempSure Envi Give Me a More Feminine Jawline?
This state-of-the-art technology provides our non-surgical facelift patients with many amazing benefits. TempSure Envi is effective at eliminating:
● Loose skin, especially on your cheekbones and jowls
● Skin folds, especially around your neck
● Fine lines and wrinkles, especially around your mouth and eyes
As you can see, TempSure Envi works to tighten skin that hangs below the jawline and works to eliminate skin folds on the neck. Both of these benefits of a non-surgical facelift provide women in Ocala with a more defined, feminine jawline.
What Kind of Results Can I Expect from a Non-Surgical Facelift?
One of the best things about TempSure Envi non-surgical facelifts at Advanced Aesthetics Med Spa is that it is so gentle it can be used on all different types and tones of skin. That means, almost everyone can benefit from this skin tightening treatment.
Many of our patients are curious about the longevity of this non-invasive procedure. But you'll be happy to hear that the results from our non-surgical facelifts with TempSure Envi are permanent! As your skin begins to replenish collagen, that collagen will remain; therefore, your jawline will continue to keep a nice, feminine appearance. However, non-surgical facelifts do not stop the aging process, and you will continue to age. We recommend our patients return once every year for an additionally treatment with TempSure Envi to ensure their jawline stays nice and defined.
Advanced Aesthetics Med Spa of Ocala Can Give You a More Youthful Appearance
To improve your profile and lift sagging skin, let Advanced Aesthetics Med Spa help with the TempSure Envi non-surgical facelift system.
Contact our Ocala office today at (352) 620-2566 to book your free consultation.